3 ROUTES, 1 CAUSE
All route options begin with staggered starts at Cat & Cloud Coffee at 719 Swift Street and finish at the Specialized Santa Cruz Experience Center at 415 River Street.
All routes will be supported with SAG Vehicles & Aid Stations.
AID STATION LOCATIONS:
Swanton Berry Farm
Pie Ranch
HWY 1 Brewery
Bonny Doon Fire Dept (Felton-Empire Rd.)
Click the images to see the Strava site version.
---
ROUTE 1: Swanton 
35 Miles + 2100 Ft of Elevation
---
ROUTE 2: Swanton / Bonny Doon
45 Miles + 4100 Ft of Elevation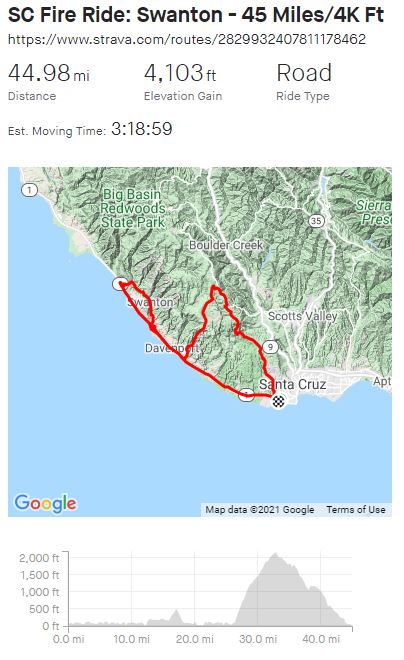 ---
ROUTE 3: Swanton / Pescadero / Bonny Doon
80 Miles + 5500 Ft of Elevation